Google business solutions
Google Business Solutions workshop will cover all major platforms from This Workshop covers everything Google – An overview of what tools & resources are available from Google for your business.
Including Google's Best Practices for your website, AdWords, Analytics, Maps & Google Apps for work.
Presenter: Katina Beveridge
Katina Beveridge is the CEO Strategic Online a Sydney based Digital Marketing Agency. She helps businesses grow through strategic digital marketing solutions.
Katina also shares a passion for teaching and helping small business owners, having been in that space herself she understands the issues small business face every day. When not completely immersed in work she loves to spend time with her children out in nature.
Click here to view flyer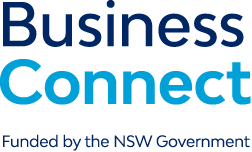 Event Location
Online Workshop