Tender writing – writing a winning application
This tender writing webinar is the ideal, practical guide to tender writing for any business seeking to attain funding by applying for tenders. This is a practical step by step webinar where tenders from both the public and private sector will be assessed and participants will have the opportunity to draft tender applications in class and have them assessed by the facilitator. A discussion will also take place with regard to current developments in the sector. This workshop is being provided to assist Penrith LGA businesses with an insight on how to tender for projects with the upcoming airport light rail construction that comes through the Penrith LGA.
This tender writing webinar covers the following topics:


Practical Tender Writing Tips and Budgets


Drafting a Tender Budget


Crafting an Executive Summary


Describing the Value of Your Business


Acquittal of Tender & Evaluation


Tender Writing – What to Write and What not to Write


How to Sell Your Business for Tender Purposes


Your Internal Tender Process


Presenter: Keith Whelan has consulted with and taught at a number of Universities in Australia such as ANU Canberra, University of Adelaide, University of Sydney, UTS, University of Newcastle, Macquarie University and Massey University in New Zealand. He presently facilitates courses for Research Staff at these Universities in how to attract funding through Grants, Crowd Funding, PAF's, Trusts and Bequests. He has also worked with the likes of NSW Health, Caltex Australia and ADCO advising on their respective Tendering Processes for Commercial Contracts.
Click here to view flyer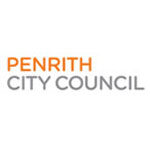 Event Location
Online Workshop