Contracts and Legal Matters (Auburn)
The Contracts and Legal Matters course is essential to ensure secure development of your business, and as part of any risk management strategy, a formal understanding of complex contract law is essential in today's global environment. It is important for a corporation to have a high level of contractual governance particularly in the era of e-commerce.
Gain new tools, knowledge and means to handle and develop legally astute and advantageous contracts implement strategies to ensure your contracts are plainly expressed, and well risk-managed protect your interests if things go wrong in the future. Understand the force of your contractual obligations and identify clauses that can be used to effectively manage risk.
Presenter: Katherine Hawes
Katherine Hawes has been a practising lawyer for over 15 years, with extensive legal and training experience. She has over 20 years' experience in the legal profession either as a clerk, solicitor or barrister across all jurisdictions.
Katherine has a mixed background of education, legal and media experience. She currently lecturers in the areas of legal issues for businesses and law for non lawyers, including business law, corporations law, WHS, risk management, and legal issues for event management.
Katherine has extensive experience in designing and implementing adult education programs within the legal environment, specialising in providing legal knowledge to non lawyers. Overall excellent knowledge and experience which allows her to provide an inspirational learning experience for students.
Contracts and Legal Matters Flyer – 15.08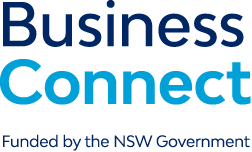 Event Location
Multipurpose Room, Auburn Centre, 4A Macquarie Road
Auburn, 2144