Marketing and Profit Plan (Narellan)
Businesses only thrive by understanding their customers and using marketing strategies to meet their needs. Today's consumers are overwhelmed by promotional 'noise' (in both on and off-line environments), so it's essential that your message is the one that 'cuts through'.
Smart business owners know that planning is the key to higher profits.
But creating that kind of long-term plan doesn't come naturally for many people. You have to not only have a vision for where you want your business to go, but you also have to know what you need to create (and when), be able to assign the tasks to do yourself or to outsource, work in some additional promos for complementary products, and still leave room for last minute offers.
Presenter: Lisa Penson
Lisa Penson is an experienced business coach, having worked with over 600 businesses of wildly differing industries. She wears many hats – mentoring, consulting, facilitating and training – and will choose the best to match what a client needs.
Lisa speaks on business topics, runs networking events and workshops as well as tutoring Diploma of Business for Entrepreneurs students. You've come to the right person for business knowledge and support!
Business Connect Flyer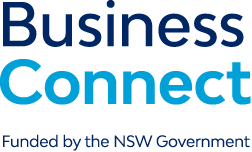 Event Location
Camden Region Economic Taskforce, , 19 Queen Street
Narellan, 2567