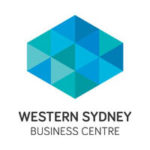 Supporting Small Businesses intending or already NDIS Service Providers
Helping new and existing NDIS Providers to grow their business.
Western Sydney Business Has Been Helping Customer Build Successful Businesses Since 1988
Our NDIS specialist Business Advisors can work with you in your business (or not-for-profit organisation), whether you are thinking about engaging in the NDIS market, or are already an established provider.
Understanding the audit
process, prepare for an audit and check your ability to comply with the self-assessment
Develop systems which flow from and support your policies and procedures and ongoing audit evidence
Making the NDIS work for your business
The National Disability Insurance Scheme (NDIS) is expected to grow to $6.8 billion in NSW over the next three years, opening opportunities for small businesses in NSW to innovate and grow.
Under NSW Government's Disability Sector Scale-Up (DSSU) program Business Connect is supporting small businesses who want to provide services under the NDIS.
How Business Connect can help
Specialist advice
Book in with a Western Sydney Business Connect disability sector advisors who offer up to 34 hours fully subsidised (at no cost to you) independent and confidential advice.
The advisors can help you:
Understand requirements for entering or expanding in the disability sector, including NDIS provider registration.
Meeting Audit Standards
Adapt and scale up your business to reach new customers and access new opportunities in the disability sector.

NDIS Business Advisory Team
Head Office
Suite 1, Level 1, 111 Henry Street,
Penrith NSW 2750
Do you have a question about NDIS?
The Business Connect NDIS support program is fully funded and supported by the NSW Government. Business Connect is NSW Government program dedicated to providing personalised trusted advice to help you start or grow your NDIS business.