Writing for your Business (Penrith)
Overview:
Within this 2 hour interactive business writing workshop we will:


Diagnose the common pain points experienced by people writing for their business.


Offer course participants a 'First Aid Kit' with top tips to keep your copy healthy and their message clear.


Guide you through the structure for creating your own bio for Linkedin, Facebook, your website etc.


This workshop will leave you with a better understanding of how crisp and well-crafted copy can put your business on your client's radar, give you a competitive edge and help to promote your products and services more successfully.  
Presenters: Fiona Donnelly and Lisa Finn-Powell
The Word Doctors is a collaboration between Lisa Finn-Powell, from Inspire Harmony and Fiona Donnelly, from Telopea Services.
Lisa is an author and journalist who has lived and worked in the US, Britain and Australia as a journalist and recently completed her memoir, The Thin Time. Fiona is a copywriter and book publicist who has lived and worked in the UK and Australia in publishing, research and writing. Both women share a love of books and writing and decided to band together to form the Word Doctors to help take the sting out of writing for your business.
Writing for your Business Flyer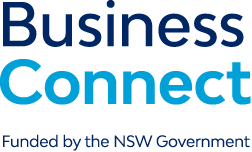 Event Location
Western Sydney Business Centre , Suite 1, Level 1, 111 Henry Street
Penrith, 2750